Post Traumatic Stress Veterans Retreat 2023
How Did the Retreat Go?
"I am so grateful for PNH as this retreat was by far a refresher as well as a phenomenal relaxing experience."
"Prior to attending the PTSD Retreat, I was filled with anxiety and now my anxiety has decreased throughout the retreat."
"I am so grateful for Bill and Donna as they are family oriented and so empathetic to the Veteran community and will help a fellow Veteran in a heartbeat."
"The program is amazing, Bill and Donna and all their staff are wonderful. I learned a lot and hope to return for a future retreat."
"In an increasingly busy world, I am even more grateful for programs like Project New Hope."
"The Holistic and wellness offerings were great (Reflexology, Reiki, Yoga)."
"This past week has been the most relaxing and spiritual experience I have ever had, I honestly feel like this retreat has opened my eyes for more opportunity."
"This was an amazing experience. The staff were so kind and supportive. The workshops, activities and meetings really helped and opened me to new opportunities."
"I found the welcoming, personable, and informal aspect of PNH to be just what I needed. I have had a long road to reconnection with the Veteran community and feeling good about my country, again."
"PNH provides a great resource with their retreats. This is my second retreat and I have felt welcomed and supported each time. Silouan provided an opportunity to reflect on the bigger picture, not focusing on a label."
"Great Location and facility, staff were great."
"This was an excellent retreat. I have been on others, and I feel like I have gotten more from this one than any other one. Silouan tools and message are relevant and easily actionable, the location was a huge part of my wonderful experience and I hope you make this a regular part of your retreat planning."
"I appreciated this week at the PNH Retreat! The ladder Upp program was interesting and Silouan Green is a wonderful speaker. Camp Wightman is unbelievably beautiful and very relaxing. I really enjoyed all the activities that were offered throughout the week. (Yoga, Reflexology, Reiki, Kayaking, Campfire) listening to the crickets and frogs at night was very soothing and I slept very peacefully. I got to read in one of the hammocks which was impressive, overall. I thoroughly enjoyed myself this week. I am leaving this week much more relaxed than when I first came. Thank you so much, Project New Hope Inc."
This retreat is for individual Veterans and/or Couples
Escape the darkness of PTS and other life struggles with a clear goal and a solid plan. This Ladder UPP retreat will help you figure out where you are going and how to use your traumas and trials as fuel to live.
You will learn tools for recovery, PTS, and depression, or just a difficult trial or transition in life. Join us on this weeklong retreat in beautiful Connecticut and take a step towards living free. "The Ladder UPP" is a data-driven program and has been proven effective and might just be the step up you need. Thankfully, he found his "reason to live" and the journey has continued. Wherever you are at, welcome to this retreat.
Then relax with all Camp Wightman has to offer on the beautiful 270-acre camp surrounded by nature. You may enjoy activities like swimming or boating on our 90-acre lake, archery, arts & crafts, campfires, and so much more! This retreat also offers wellness activities like hiking, yoga, reflexology, massage, reiki, IET, and Mindfulness, to name a few.
Learn more about Silouan and "The Ladder UPP" at www.silouan.com.
A $50 fee/per person, $100/couple will be required at time of registration and will be refunded a week after completion of the retreat. If you cancel 2 weeks or less leading up to retreat, are a no-show or leave before the completion of Retreat your Deposit will not be refunded. Our retreats are 100% drug and alcohol free.
Lodging, meals, and activities are provided at no cost, but participants must arrange their own transportation to and from the retreat. Check-in 3:00 PM.
Please send questions to Sue at smwilder@projectnewhopema.org or call 508-762-9738
Retreat registration closes two weeks prior to the start date.
Proof of Military Service (no exceptions). Military ID, DD-214, VA Health Care Card or Driver's License with "Veteran" on license will be required before attending retreat.
Mail, fax or email Proof of Military Service.
Project New Hope Inc.
70 James Street, Suite 129A
Worcester, MA 01603
Fax: 508-304-9245
dmoore@projectnewhopema.org

PTSD Veterans Retreat
in partnership with
United Way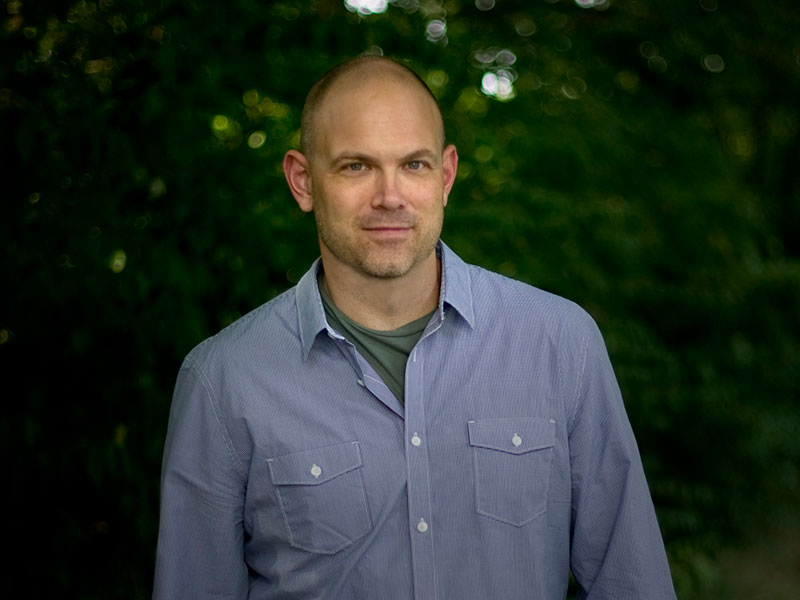 Camp Wightman
207 Coal Pit Hill Rd
Griswold, CT 06351
Presenter:
Silouan Green
Creator of "The Ladder UPP" program