As a 501(c) 3 we are dedicated to Financial Transparency to preserve your Trust in us, and our dedication to our donors.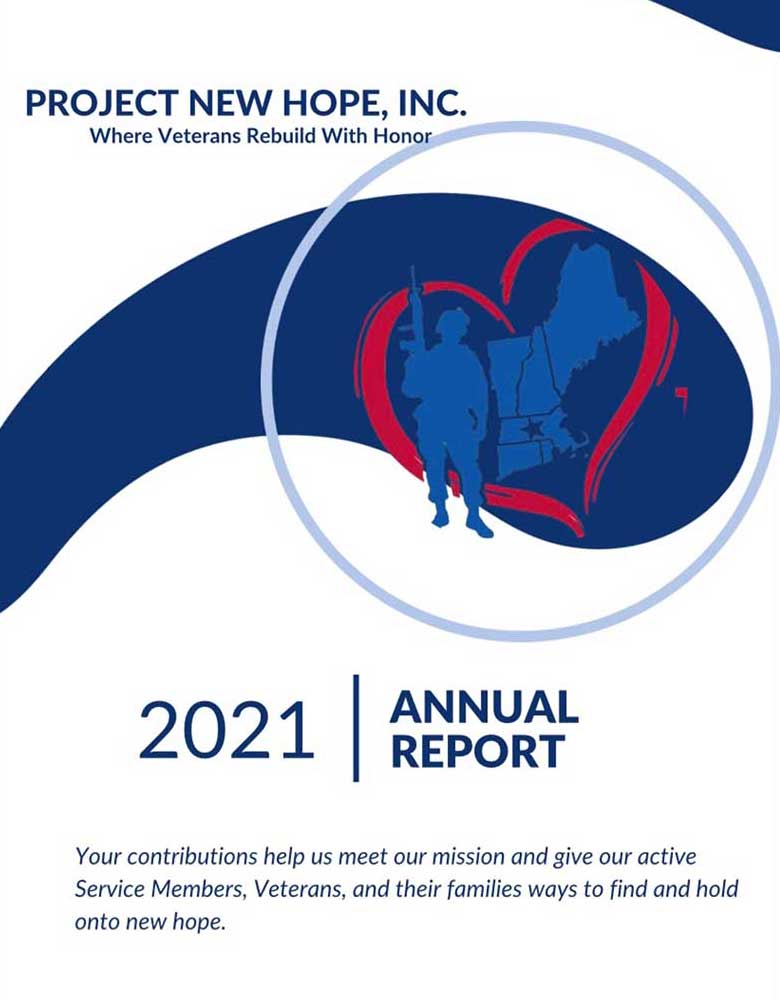 Since our founding, Project New Hope, Inc., continues with one common goal, to honor and aid our brave men, women and their families who have served in our United States Armed Forces.
Our ability to offer services to all Veterans, is made possible by our collaborations with a strong network of Massachusetts based civilian organizations, Veterans organizations, non-profits, private corporations and private citizens who kindly donate their time, professional services, and funds. Because of the generosity of many, our programs continue to expand.
Internal Revenue Service (IRS) Form 990 for 2022
Internal Revenue Service (IRS) Form 990 for 2021
Internal Revenue Service (IRS) Form 990 for 2020
2020 Annual Report
2019 Annual Report
2018 Annual Report
Internal Revenue Service (IRS) Form 990 for 2018
501c3 Determination Letter – TAX ID# 27-4555998
Internal Revenue Service (IRS) Form 990 for 2017
Internal Revenue Service (IRS) Form 990 for 2016
Internal Revenue Service (IRS) Form 990 for 2015
Internal Revenue Service (IRS) Form 990 for 2014
Independent Accountant's Compilation Report 2014
Form 990 for 2013
Department of Veterans Services at MA Gov
Charity Navigator