Wilderness Veterans Retreat
This Retreat is filled but there is a waiting list in effect. If you would like to be on that waiting list, register below.
How Did the Retreat Go?
This past weekend was the US Army's 244th birthday and it was our first ever collaboration with Project New Hope Inc. We took 27 Veterans, service members, and family members up to Zoar Outdoors in Charlemont, MA for a weekend of survival skills classes, Kayaking and White Water Rafting with good food and camaraderie.
Whitewater rafting class 4 rapids. Dylan's first whitewater trip. So proud of my son to follow me on my wild adventures. Adrenaline filled best Father's Day.
Wilderness survival techniques and plant identification was amazing and helpful. Kayaking, getting back into some fun activities with nature.
Thank you, PNH for allowing my family and I to attend this retreat. It was great being able to connect with other Veterans and re-connect with my family even though I was unable to attend the full retreat it was still a great experience. Thank you.
Project New Hope Inc. (PNH) in partnership with New England Adventures are 501(c)(3) non-profit organizations that provide a unique opportunity for current and former members of the Military to unwind and reconnect with nature and experience the healing power and unrivaled tranquility that comes from a place and time specifically designated to them. Our retreats all have "themes" and this Wilderness Veterans Retreat relate to experiencing connection with fellow Vets who have gone through similar experiences.
This retreat for individual Veterans and/or Couples will include:
Shelter construction
Fire making
Water procurement
Navigation
Emergency first aid
Useful and toxic plant identification
Saturday afternoon will feature a Guided Kayak Tour and Sunday will feature a white water rafting trip with a barbacue afterwards.
A $50 fee will be required at registration, and will be fully refunded at the completion of the retreat. Our retreats are 100% drug and alcohol free. All lodging, meals and activities are provided to Veterans free of charge. Transportation to or from retreat not included.
Retreat registration closes two weeks prior to the start date.
Proof of Military Service (no exceptions). Military ID, DD-214, VA Health Care Card or Driver's License with "Veteran" on license will be required before attending retreat.
Mail, fax or email Proof of Military Service.
Project New Hope Inc.
70 James Street, Suite 129A
Worcester, MA 01603
Fax: 508-304-9245
dmoore@projectnewhopema.org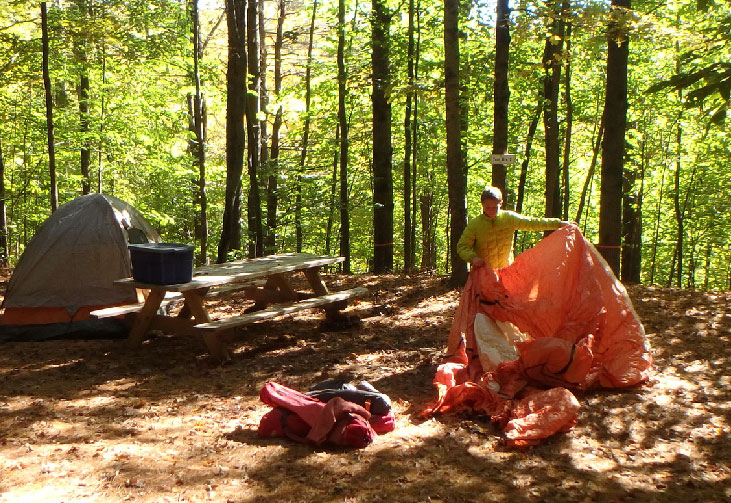 ZOAR Outdoor
17 Main Street
Charlemont, MA 01339
Presenter:
Todd Crevier
New England Adventures