How Did the Retreat Go?
– The Retreats are great. Keep it going please with gratitude.
– I would like to say a very special thank you and deeply expressed appreciation for Donna and Bill.
– I can really say that I have never experienced anything like this before. I believe there are Veterans in Arkansas that would love the hospitality that you have given to me (personally) and other women Veterans Bill & Donna, Thank you! You are both amazing and your vision and efforts for our fellow Veterans are awesome. Thank you for caring for us.
– This is the first time that I have been to a retreat. It is refreshing to be able to have other women to share with.
– Bill & Donna, thank you for changing the trajectory of my life.
– Thank you, Donna & Bill. I really appreciate your kindness, acceptance and good will, this was the best time I had for me in a long time!
– Donna is the best!!
This is a women's retreat with specific focus on taking steps into a place of greater benefit and bigger promise for self. Every woman needs reminders of the power within her to get past life challenges, while also understanding how to avoid what commonly drags her into places of hopeless stagnation. This 3-part program, "The Game-Changer Journey", does precisely that.
Weekend Workshops includes these 3 parts:
The Rewind: Turning Back Hands of the Body Clock
A session of fun and mild fitness to bring back the delights and power of moving the body for total health
The Reset: Forging New Ways to Handle Life Challenges
Strategies to help restore forward motion in the race of struggle
The Release: Just Be
A time of self-care to last through the journey
Valerie is a Family Team Builder who believes, given the right tools, that parents can construct loving, productive Close-Knit Families. Valerie's experience as an Air Force Communications Officer gave her the foundational experience of leading Military teams.
A $50 fee will be required at registration, and will be fully refunded at the completion of the retreat. Our retreats are 100% drug and alcohol free. All lodging, meals and activities are provided to Veterans free of charge. Transportation to or from retreat not included.
Retreat registration closes two weeks prior to the start date.
Proof of Military Service (no exceptions). Military ID, DD-214, VA Health Care Card or Driver's License with "Veteran" on license will be required before attending retreat.
Mail, fax or email Proof of Military Service.
Project New Hope Inc.
70 James Street, Suite 129A
Worcester, MA 01603
Fax: 508-304-9245
dmoore@projectnewhopema.org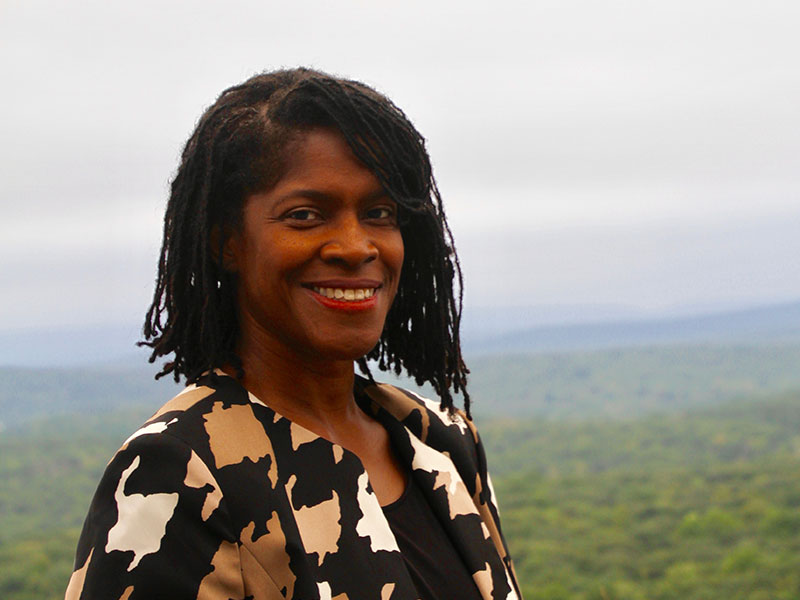 Genesis Spiritual Life & Conference Center
53 Mill Street
Westfield, MA 01085
Presenter:
Valerie Felder
United States Air Force