Veterans Fishing Weekend Retreat
How Did the Retreat Go?
Thank you, to our Boat Captains for volunteering their time and boats to take our Veterans and spouses out fishing and sharing their knowledge on the Lost Lake.
Thank you, Dan Kenney for collaborating with us on this retreat, excellent job and workshop. http://gofishdan.com
Thank you, Dr. Joy Wright and Ray Leonard, Jr. for your exceptional workshop and wisdom http://www.LaunchTeamConsulting.com
Thank you, Jim Mckenney for your exceptional workshop on Fly Tying. http://www.newenglandflytyers.org/
Thank you, Ray Cote for the exceptional workshop on Rod Building. http://www..cotesflyshop.biz
"I had an amazing time & would love to come back for another retreat ASAP"
"Thanks to all the staff: It was a great weekend. Relaxation was the key component to my stay. Even more important than the bonus no cost stay weekend is finished (sadly) and we head back to Boston with fond memories and new friendships. Staff was supportive and fun to be around. Special shout out to Capt. Dan for the fun time (and sunburn) for the hours on his boat. And Donna for her conversation, smile and humor. (Thanks Donna!) Can't forget 'Gonzo' for his struggle to keep 'the guys' in line."
"During my time here, I have built a lifetime of memories within my three days, I have learned valuable traits to retain my positive energy and keep it rolling. Thank you for the great memories in a 3-day vacation."
"Was an excellent experience. Will attend more in the future."
"It was a fun, relax and interesting weekend. Thank you to all the organizers whom made this an interesting/educational event."
"The speaker Joy was amazing. She doesn't get enough credit for her role as a female aviator. Bill and Donna were amazing hosts. Their care of the soldiers was excellent in all they do."
"I commend you for the work that you do for our vets. They need a lot of help and our government is dropping the ball taking care of our wounded warriors"
"The host and hostess are wonderful people. So is the staff. I had a great time. I pray that I will be alive to attend next year."
"I'm most appreciative for the event and the presentations. I think a common cold came to fruition making me come up short on what was probably the best of times- mixing with the others"
"If it wasn't for the retreat, I would have been alone watching too much tv this weekend. Instead, I was outside learning from a great group of Veterans. Thanks Project New Hope!!"
"Being part of this retreats open my eyes of Project New Hope. They are very caring towards the Veterans in the area, when you have Veterans coming to the retreats Las Vegas and Texas that shows how great they are. Thank you for inviting me and I'll be here for the next one."
"I totally enjoyed this retreat, and being my first one, hope to go on another. The personnel of PNH were engaging and made learning new coping skills easy and fun. Thanks for a great weekend, I feel relaxed and energized and in a much better space then when I got here."
"Project New Hope is an amazing organization that we are proud to work with and support. Bill, Donna, and staff are truly fantastic people that care deeply for Veterans and their families. We look forward to coming back to many more retreats."
"Project New Hope is an incredible organization that goes out of their way to inspire, motivate, and care for Veterans and their families. Bill, Donna, Ann, and their entire staff serve so many people and dedicate hours and hours of their time to unselfishly help Veterans. The weekend retreats offer so many opportunities for Veterans to heal, recharge, and return home with tools to help them at home and in their communities."
Lost Lake also known as Knop Pond is a reservoir in Groton, Mass, It was formed from three lakes by the headwaters of Salmon Brook. The southern part of the lake is known as Knops Pond where it is near 30 feet deep. It is stocked with rainbow, brown and brook trout every spring and fall and is home to several species of warm water fish.
This retreat for individual Veterans and/or Couples will include:
Fly tying workshop
Rod building 101
Lures to catch fish, versus lures to catch you
Presentation depending on season, water clarity, water temperatures, depth.
Learn how to cast with accuracy
Kayaking
Fresh, homemade meals
Fish stories around a campfire with S'mores
Dan, is an avid angler and host of the television show "Go Fish with Dan Kenney." The television program airs via the Charter Spectrum network and is seen on YouTube at
www.youtube.com/gofishdanshow and runs the New England Fishing & Outdoor Expo. www.nefishingexpo.com
A $50 fee will be required at registration, and will be fully refunded at the completion of the retreat. Our retreats are 100% drug and alcohol free. All lodging, meals and activities are provided to Veterans free of charge. Transportation to or from retreat not included.
Retreat registration closes two weeks prior to the start date.
Proof of Military Service (no exceptions). Military ID, DD-214, VA Health Care Card or Driver's License with "Veteran" on license will be required before attending retreat.
Mail, fax or email Proof of Military Service.
Project New Hope Inc.
70 James Street, Suite 129A
Worcester, MA 01603
Fax: 508-304-9245
dmoore@projectnewhopema.org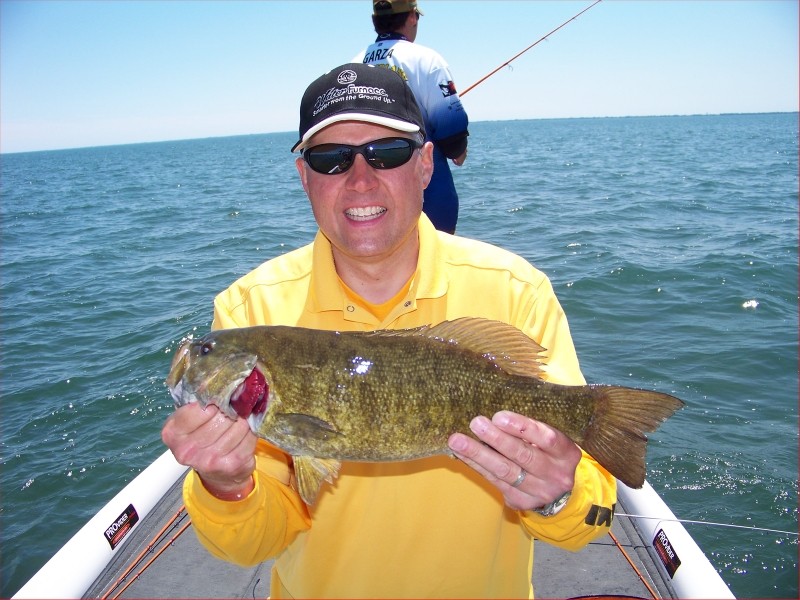 Grotonwood Conference Center
167 Prescott Street
Groton, MA 01450
Presenter:
Dan Kenney
Avid Angler and TV Host