How Did the Retreat Go?
Speaker:
Jennifer Foxworthy was fabulous and presented some new ideas and prospective
Jennifer was fabulous, knowledgeable, compassionate, dynamic and so well received by our group
Jennifer was great, she was very relatable and was down to earth. I will take and use, share the resources.
Jennifer will become a friend
Project New Hope Inc. healing reaches way beyond the participants. This also helps our gamily and friends as we have more tools to use.
Donna, Mrs. Betty and Anne were amazing and well organized
Everyone was so welcoming and supportive. I want to come back next year
Donna & Anne are to be commended for the hours that go into preparation and follow through and their friendship to all the attendees
Thank you, to all the PNH staff.
The benefits of this program are lifting those persons who are primary caregivers out of isolation and brings power and strength through connection.
This was the best decision I made to come to the retreat. Not only did I learn new tools to use at home, but I came out with a band of sisters for support and friends.
Extremely grateful for the activities at Oceanwood, the Equine program, boating and fishing was fun stuff.
At least 2 of the attendees said that PNH saved their lives.
It was nice to be close to town with some time to walk to stores and beach.
I found the staff to be extremely kind, helpful and friendly.
The Art workshop was great, and I really loved the mindfulness presentation
Thanks yawl, you're providing such a valuable service for us and our Vets.
You're amazing and you're saving and changing lives of so many.
Nice to have a variety of activities that attendees may choose to do
Loved Reflexology, Donna is awesome
PNH is amazing
It was great and relaxing
I have felt very pampered this week
I have felt included even though I am married to a Vietnam Vet.
The thoughtful consideration has fed my heart and soul. Thank you
You guys were tops.
It was amazing to meet others like me. Although we all had different responsibilities and experiences as Caregivers, we became an unstoppable mix of strong and beautiful humans.
Well done. This was a phenomenal mix of activities and time to collaborate with peers.
Oceanwood & Food Services & Equine program:
Food was awesome
The Kitchen staff has been great
Jen was so passionate and helpful
The Vegan food was beyond Superb, they should start a vegan restaurant or café.
The food was awesome, amazing and delicious
A caregiver can be a spouse, son, daughter, parent or next of kin who lives with the Veteran and provides support to the Veteran.
An interactive and immersive layered session that explores creative approaches to self-care strategies, resiliency awareness, and supportive resources to develop and implement ways to overcome adversity.
Weekend Workshops include:
Explore helpful strategies to develop, implement, and maintain self-care to gain balance of mind, body, and soul.
Engage in meaningful dialog that fosters collaboration and teamwork to help each other excel in caregiver skills and techniques.
Learn about supportive resources to increase caregiver opportunities.
Gain a better understanding of self-care, resiliency, and overcoming adversity, which is important to building a positive legacy.
Participate in workshop exercises to increase self-awareness.
Jennifer Foxworthy, was born and raised in York, Pennsylvania. Jennifer Foxworthy graduated high school in 1991, and then embarked on a journey that would lead her into an illustrious career serving in the United States Navy. Jennifer served her country proudly for 21 years (September 23, 1991 to April 30, 2013) retiring as a Chief Petty Officer.
A $50 fee will be required at registration, and will be fully refunded at the completion of the retreat. Our retreats are 100% drug and alcohol free. All lodging, meals and activities are provided to Veterans free of charge. Transportation to or from retreat not included.
Retreat registration closes two weeks prior to the start date.
Proof of Military Service (no exceptions). Military ID, DD-214, VA Health Care Card or Driver's License with "Veteran" on license will be required before attending retreat.
Mail, fax or email Proof of Military Service.
Project New Hope Inc.
70 James Street, Suite 129A
Worcester, MA 01603
Fax: 508-304-9245
dmoore@projectnewhopema.org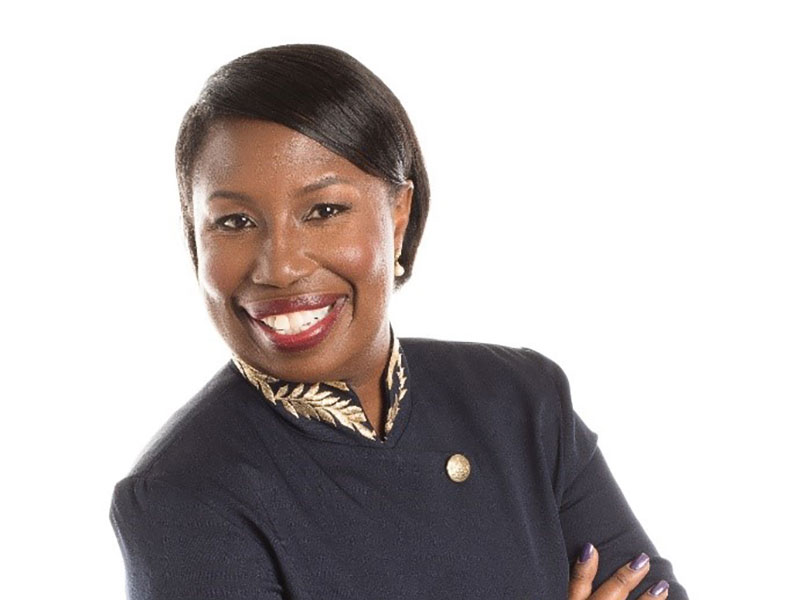 Oceanwood Conference Center
17 Royal Street
Old Orchard Beach, ME 04063
Presenter:
Jennifer Foxworthy
United States Navy