Operation Jeepers Christmas
Registrations now closed
A decision was made to close the registration process two days early due to receiving more requests than sponsors. Thank you.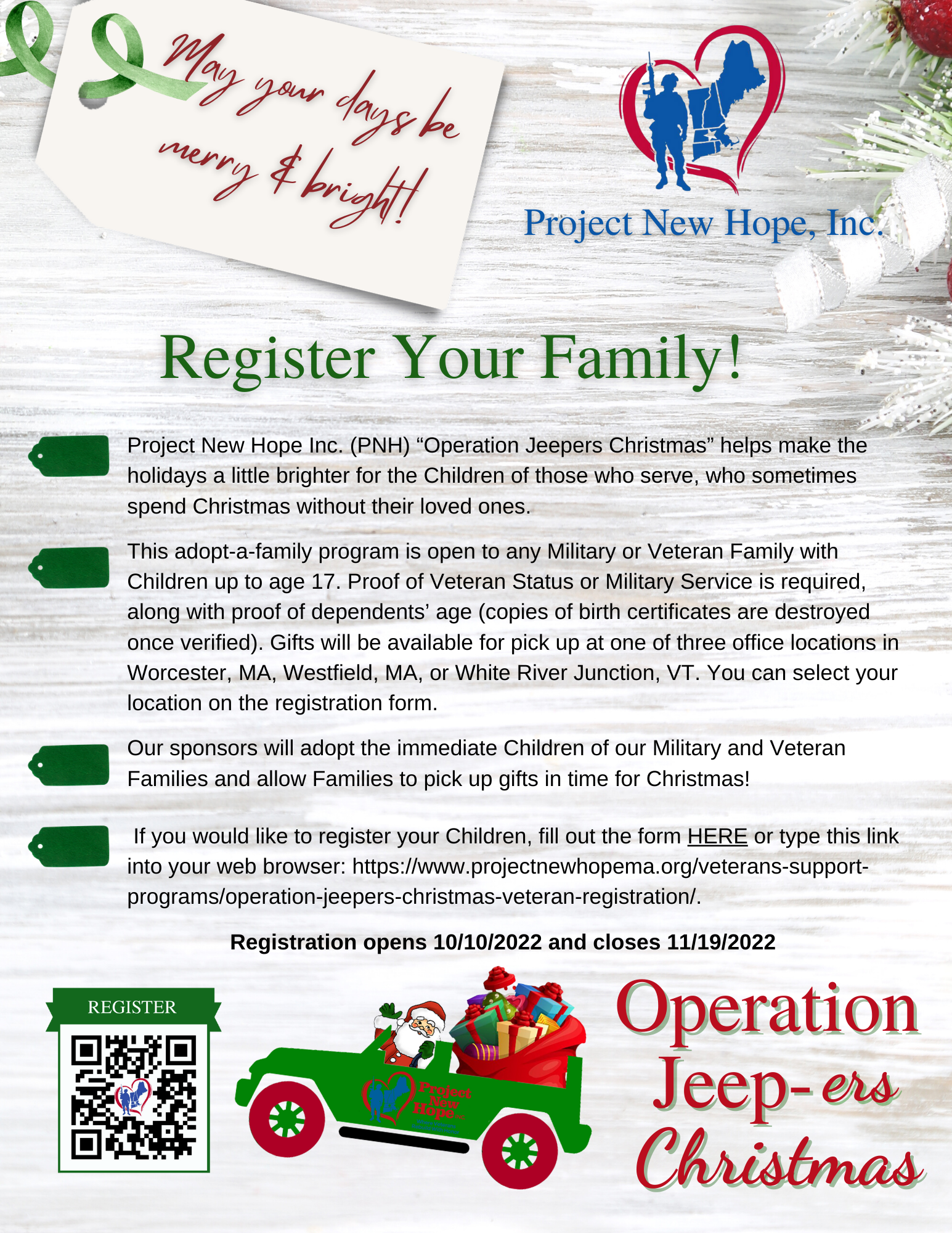 Families
Project New Hope Inc. (PNH) "Operation Jeepers Christmas" offers sponsored gifts to Military and Veteran Families in need this holiday season. Our sponsors will adopt the immediate Children of our Military and Veteran Families and allow Families to pick up gifts in time for Christmas!
Giving back to the families of our Servicemen and Women who have sacrificed so much is a key part of our mission at PNH. We understand that it is easy to get lost or behind during the busy Christmas Season. Operation Jeepers Christmas helps to make the holiday a little brighter for the Children of those who serve, who sometimes spend Christmas without their loved one.
This adopt-a-family program is open to any Military or Veteran Family with Children up to age 17. Proof of Veteran Status or Military Service is required, along with proof of dependents' age (copies of birth certificates are destroyed once verified). Wish list items will be available for pick up at one of three office locations in Worcester, MA, Westfield, MA, or White River Junction, VT. You can select your location on the registration form. If you would like to register your Children, fill out the form HERE and our staff will begin finding the sponsors to match your wish lists.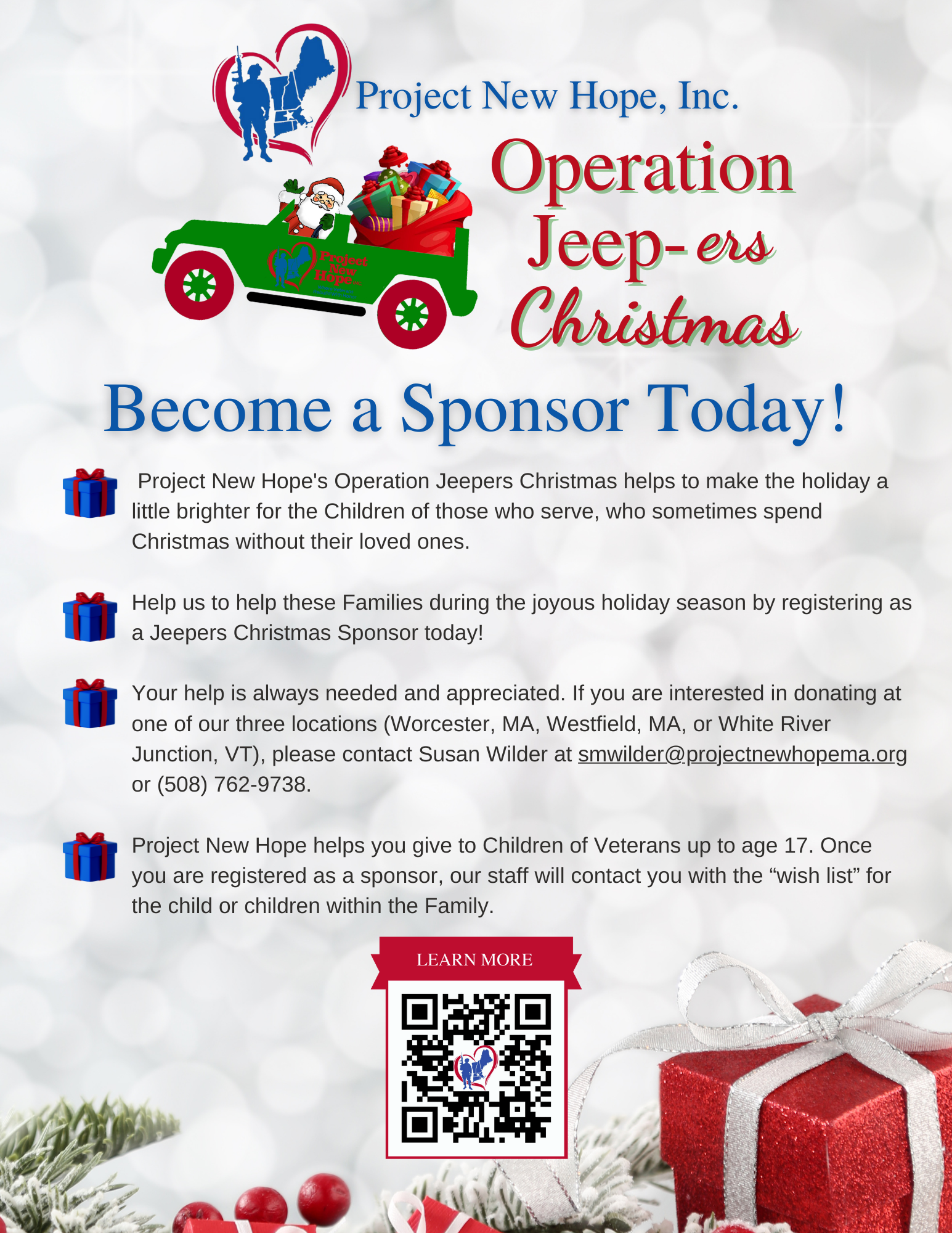 Sponsors
Would you or your organization be interested in helping Veteran Families this Christmas season? Each year Project New Hope hosts "Operation Jeepers Christmas," helping hundreds of Veterans and their immediate Family with gifts during the season of giving. Your help is always needed and appreciated. If you are interested in donating at one of our three locations (Worcester, MA, Westfield, MA, or White River Junction, VT), please contact Susan Wilder at smwilder@projectnewhopema.org or (508) 762-9738.
Project New Hope helps you give to Children of Veterans up to age 17. Once you are registered as a sponsor, our staff will contact you with the "wish list" for the child or children within the Family.
Help us to help these Families during the joyous holiday season by registering as a Jeepers Christmas Sponsor today!