Board of Directors
Bill Moore
Executive Director, Chair of the Board
Bill Moore is the CEO & President the of Project New Hope Inc. Served in the United States Air Force as a Crash, Rescue, Firefighter from 1976 to 1980. He earned a bachelor of science in liberal studies and a master's in Rehabilitation Counseling from Assumption College. Prior to starting PNH, Bill worked for the Commonwealth of Massachusetts. He retired in 2007.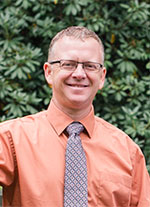 Rick Cehon
Treasurer
Rick Cehon is the Treasurer for Project New Hope Inc. Rick is currently a Program Manager at Fidelity Investments and a part time professor at Clark University in Worcester. He currently lives in Leicester, MA with his wife and 2 sons. Rick has been volunteering in the community as the current Scoutmaster for Troop 123, Chairman of the Town Administrator Search Committee in 2013, Past President of the Leicester Town Band, Inc. and Leicester Community Music School. Rick holds a Master of Science in Information Technology from Clark University and a Bachelor of Arts from Assumption College.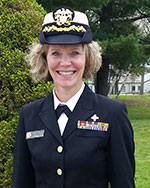 Robyn Coons
Assistant Treasurer
Robyn Coons is the Assistant Treasurer of Project New Hope. CDR Robyn Coons is an Officer in the United States Public Health Service (USPHS) and currently detailed to the Federal Bureau of Prisons. Robyn has a master's degree in social work and is one year away from receiving her doctoral degree in public health.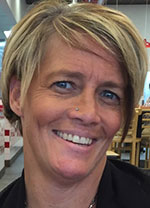 Patty Moore
Assistant Treasurer
Patty Moore has worked at Arbor Counseling Services for the past 11 years as administrative assistant. Her father served in the United States Navy. Patty takes great pride in helping Veterans and their families.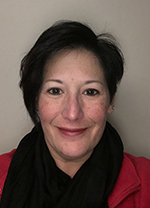 Anne Treadwell
Assistant Treasurer
Anne Treadwell serves on the Board of Directors since 2017. Anne is currently attending the RN program at Excelsior College in Albany N.Y. She holds a Bachelor Science Degree 1999 in Health from Worcester State University and an Associate Arts Degree from Quinsigamond Community College 1995. Anne enjoys giving back to her community and lives in Spencer Massachusetts with her husband Nick.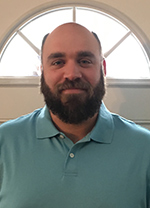 Nick Treadwell
Assistant Treasurer
Nick Treadwell serves on the Board of Directors since 2017. Nick is a Commercial Truck Driver and served five years in the U.S.M.C. from 1999 to 2003 AAV Mechanic. Nick served in Operation Iraqi Freedom in 2003 with the 24th MEU (SOC). Nick enjoys giving back to his fellow Vets and their families.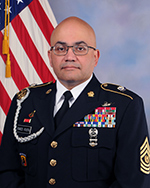 Carlos Ramos Rivera
Carlos lives in Douglas with his wife Luz. Prior to joining the Board of Directors, he served in the Advisory Board. Carlos served in Kuwait and Afghanistan, and retired as the Senior Enlisted Adviser/State Command Sergeant Major of the Massachusetts National Guard. As a Veteran and the father of two Veterans, Carlos is familiar with the challenges servicemembers face long after their service is complete. He holds a Masters in Executive Leadership, an MBA with Finance and Information Technology concentrations, and is currently pursuing a Doctorate in Business Administration.
Board Members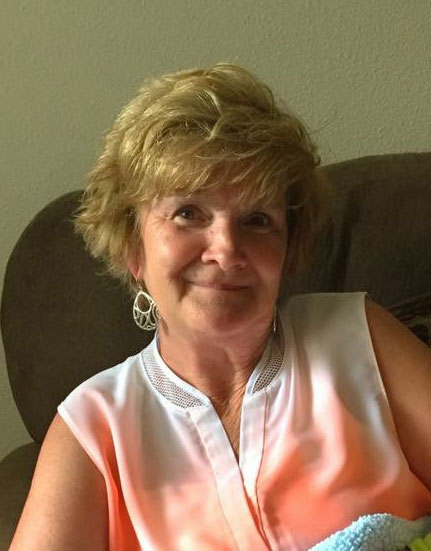 Donna Moore
Along with her husband Bill, is a founding member of Project New Hope, Inc. and the known heart of the organization.  Her smile and energetic personality are contagious and known to bring a smile to people's faces. As the Volunteer Coordinator for Project New Hope, Inc, these same characteristics can be felt at the events she helps organize.
Of all her accomplishments, including working thirty plus years at Reliant Medical Group within in the Occupational Department, Donna is most proud to be the grandmother to four grandchildren and mother to three children, one of which, Erin Moore, served in the Massachusetts Air National Guard and in support of Operation Enduring Freedom in 2015/2016.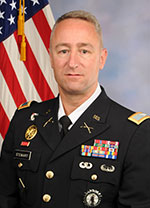 Tom Stewart
Tom Stewart is a retired Army Colonel with over 31 years, to include service in Afghanistan as an Infantry Battalion Commander. He is the Associate Dean of the Graduate & Professional Studies Program at Nichols College where he has taught as an Assistant Professor of Leadership. He holds a Masters in Strategic Studies from the U.S. Army War College and an MBA from Nichols College. He knows well the benefits of Project New Hope and looks forward to giving back as a Board Member.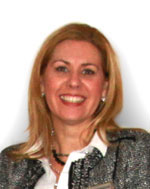 Tammy Berthiaume
Tammy Berthiaume works as an account executive in the eyeware industry for a large international manufacturer. She lives in Leicester, MA with her husband and two daughters. She served as a retreat volunteer in Project New Hope's first year, became Treasurer from 2011 to 2014 and then served as an Advisory Board member from 2014 to 2018.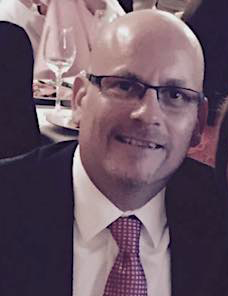 Jeff Berthiaume
Jeff Berthiaume is an account executive in the HR software industry. He lives in Leicester with his wife Tammy and their two daughters. He volunteered on the Personnel Board in Leicester from 2011 to 2013, the Town Administrator Search Committee in 2013 and currently on the Leicester Boy Scout Troop 123 Board of Review. Jeff holds a Bachelor of Science degree in Business Administration from Worcester State University.
Office Staff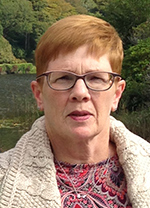 Susan Wilder
Executive Assistant to President & CEO Bill Moore
Susan has more than 35 years in the Health Care Field, specializing in HIPPA, Privacy Management, Provider and Patient Relations, Susan is a great advocate for the people. These qualifications, along with having a strong focus on structure and organization, is what makes Susan a perfect match for the Executive Assistant role. In her spare time, Susan enjoys traveling with her husband and spending quality time with her grandchildren!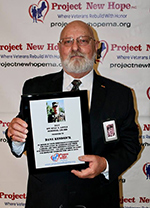 Dave Kendrick
Dave Kendrick volunteers in Project New Hope's Worcester office. Dave served in the United States Air Force as a Jet Mechanic from 1964 to 1968. He served in Vietnam from 1966 to 1967 and was stationed at PHU CAT Air Base in South Vietnam and was Honorably discharged in 1968. Dave worked in the Automotive Industry and retired in 2015.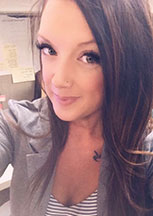 Caisse Moore
Caisse Moore is Project New Hope, Inc. new per diem Retreat Host.  Caisse has an Associate Degree in Human Services from Quinsigamond Community College and works full time at the Worcester District Attorney's Office as a Victim/Witness Advocate and works part time as an ABA therapist with children with disabilities. She enjoys helping people and caring for those in need.  Caisse has many relatives who served in the Military and is grateful for this experience to work with Veterans.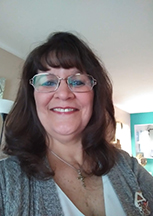 Diane Soave
Diane has been with Project New Hope since August 2020, as the Office Assistant. She has prior office experience in the Electrician and Home Care businesses. She enjoys her Grandchildren. In her free time she is an avid seamstress and enjoys crocheting.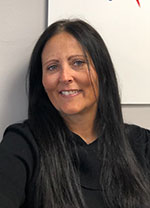 Ann Marie Baxter
Ann Marie Has over 30 years' experience in sales and communications. She has been an active member in her community volunteering for her local soup kitchens and for her daughter Kennedy's school PTO. She is an avid Baker and loves to supply her daughter's school with sweet treats. She is familiar with some of the sacrifices our Veterans and their families face daily having had several family members in the armed forces including her father who served in the US Army and her brother and nephew who served in the US Air Force. She is grateful for the opportunity to give back and is looking forward to working hand in hand with our Veterans and their families.
Advisory Board Members
Role of Advisory Board in a Nonprofit.
The name of this organization shall be the Project New Hope Advisory Board. The purpose of the Advisory Board is to advise, support and promote Project New Hope, Inc. organization and programs. The Board shall consist of Members nominated by a Member of the Project New Hope Board of Directors or Project New Hope Advisory Board. The members of the Advisory Board shall serve for a minimum of two years.
Advisory Board Members
Kim Shepherd
Steven Brady
Tim Maloney
Debra Allor
Phil Jackson
Cheryl Cooney
Dan Kenny
David Camosse
Martha Odone
Angela Snell
Stephen Dadah
Rosie Fayard
Tracy Linch
Jennifer Linch
David Allor
A nonprofit seeks community members who are willing to advise the nonprofit, particularly those with expertise in areas that the nonprofit's staff or governing board members do not have. Nonprofits are required by law to have governing boards, but not advisory boards.
An advisory board functions like a committee of the formal board but without legal responsibilities. Formed to give advice and recommendations to a nonprofit's governing board and management, an Advisory Board works toward a specific goals like fund raising, technical assistance, assessment of a program's impact and serving as a public advocate for the organization.