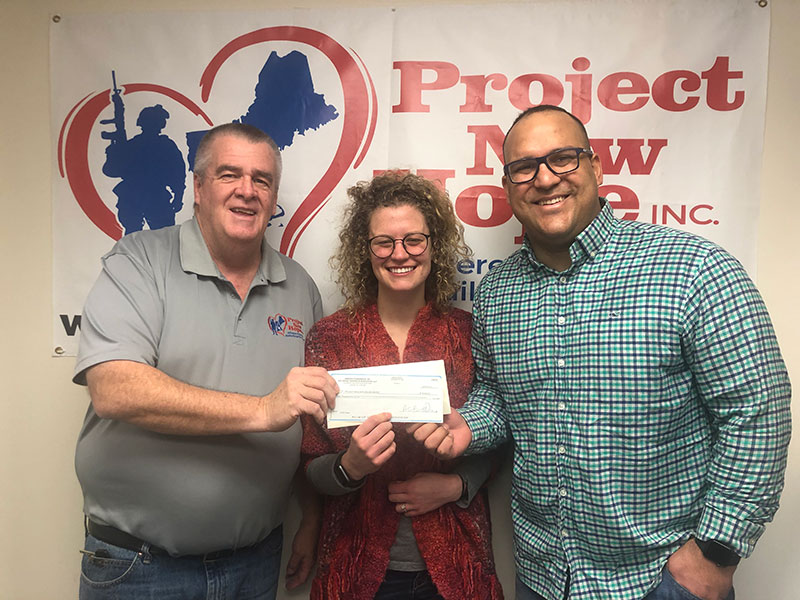 Project New Hope, Inc. is a 501 (c) 3 non-profit founded in 2010 and established in 2011. While increasing local and state wide awareness of our services, we continue with one common goal, to honor and aid our brave men, women and their families who have served in our United States Armed Forces.
Our services to Veterans of all eras is made possible through a  strong partnership with a network of Massachusetts civilian organizations, Veterans organizations, non-profits, private corporations and private citizens who kindly donate their time, professional services, and funds.
Because of the generosity of many,  our programs continue to expand. In 2013` Project New Hope, Inc sponsored the first LBGTQ retreat in the country. In 2014 we added three new monthly groups  for Service Members, Veterans and their spouse/partners on-going support. In 2016 we kicked off summer with a 5 day fun retreat at Oceanwood. Our plans for 2017 include a CareGivers retreat.
2019 Annual Report
2018 Annual Report
Internal Revenue Service (IRS) Form 990 for 2018
501c3 Determination Letter – TAX ID# 27-4555998
Internal Revenue Service (IRS) Form 990 for 2017
Internal Revenue Service (IRS) Form 990 for 2016
Internal Revenue Service (IRS) Form 990 for 2015
Internal Revenue Service (IRS) Form 990 for 2014
Independent Accountant's Compilation Report 2014
Form 990 for 2013
Department of Veterans Services at MA Gov
Charity Navigator